Cusco, located in southeastern Peru, is the historical capital of the country. In 1983, it became a UNESCO World Heritage site and is one of the oldest settlements in the Western Hemisphere. Cusco was the hub of the ancient Incan civilization and its historical structures still exist. Tourists visit Cusco to learn about its colorful past and to see the world-famous Machu Picchu. This is a wonderful place to hike through the elevated landscapes of the Andes. It's also interesting to stroll through its rustic streets and explore its transformation into a bustling urban center. If you want a trip that is rich in history and culture, read on to discover the top tours in Cusco, Peru.
This unique journey relives the old barter paths of your guide's ancestors when they traded wool across the mountains. To make it more authentic, alpacas and llamas will accompany you on your trek. Your hike will be five hours long as you tread the landscapes of ancient Incan valleys with views of the mountains and Laguna De Piuray. A traditional vegetarian-friendly lunch is included with this tour, and you can also opt to try a home-cooked traditional cuy (guinea pig) upon request. After your picnic in the mountains, you'll head to the archaeological sites of Chinchera and a colonial temple. Your journey ends at a textile center, where you will witness early techniques in weaving and dyeing Alpaca fiber. If you want to enjoy the scenery further, you can go glamping at your host's farm, where you can spend the night.
Nature walk with alpacas and llamas

Duration: 6 hours
This tour will take you to the two popular museums in Cusco that include a walk through the charming Inca streets that retain their original walls today. Your host is a historian and professor of social sciences, so rest assured that your experience will be educational. At Inca Museum, you'll learn the chronological history of the city, a reputation of being a superpower for 500 years, and then as a colony under Spanish rule. Your guide will explain the art, architecture, and exhibits in detail. Next, you'll visit Machu Picchu Museum to learn about the best-preserved Inca city. This tour will introduce you to both the history and the spirituality of the Inca people from an educated and passionate source.
Guided Visit To The Inca Museums In Cusco

Duration: 1 hour
Travel to Mollepata for breakfast. After your meal, visit Soraypampa, the starting point for your journey to Humantay Lagoon. Trekking poles are provided for the challenging three-hour hike in the Andes and your experienced guides will ensure your safety. They'll accompany you to the lagoon which is at 4,300 meters (14,108 feet) above sea level. Enjoy beautiful landscapes and perform an ancient Incan ceremony with sacred coca leaves once here. You'll then take a downward hike for two hours to go back to the starting point. This tour takes approximately 12.5 hours and will take you through the nearby towns of Izcuchaca and Limatambo.
Explorando la laguna de humantay-esp-eng-fr

Duration: 12.5 hours
This gastronomic tour will teach you the history of each dish you taste to gain a greater appreciation of it. After your first stop at an iconic tamales vendor, you'll stroll through the city to visit historic restaurants, cafes, and landmarks. While walking through the streets, you'll learn interesting facts about Cusco, such as its original Quechuan street names and the hidden local gems within the city. You'll visit San Pedro Market to try artisanal bread, cheese, quinoa, maca, and indigenous fruits from the mountains. End your day with desserts at ChocoMuseo, sampling the delicately flavored Lucuma fruit, Cherimoya (Custard Apple), and homemade ice cream. Vegetarian options are available upon request as well.
Cusco Bites & Central Market Experience

Duration: 4 hours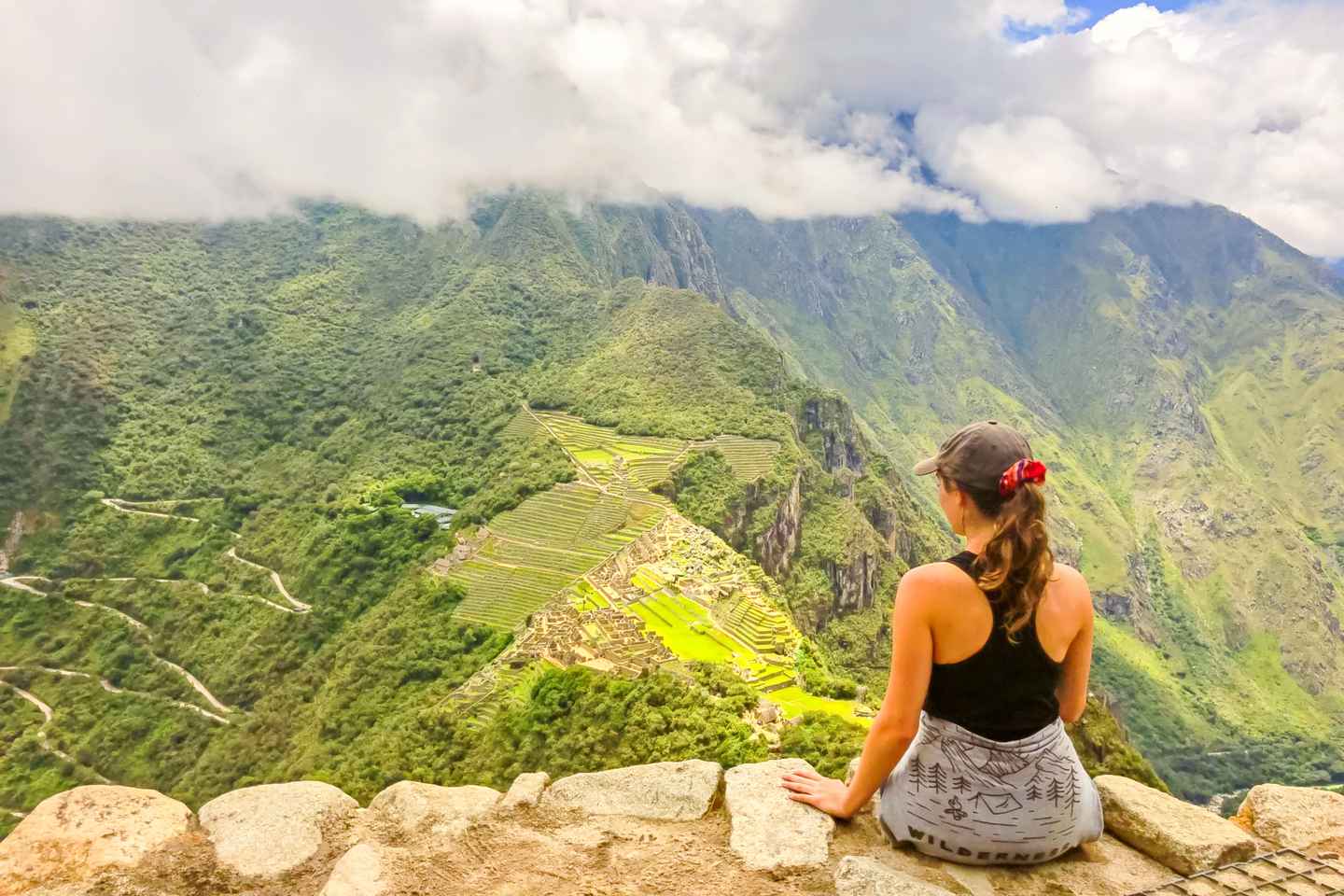 Each day, only 400 people can view Huayna Picchu, so getting your tickets in advance is the best way to guarantee your slot. With this booking, you can see Machu Picchu and take photos of breathtaking landscapes from 2,693 meters (8,835 feet) above sea level. You have the option to hire a tour guide on-site or experience this historical marvel on your own. The journey to Lost Citadel is divided into two groups, so ensure you show up on time. Experience visiting sites such as Temple of the Sun, agricultural terraces, and Intihuatana stone.
Machu Picchu and Huayna Picchu: Entrance Ticket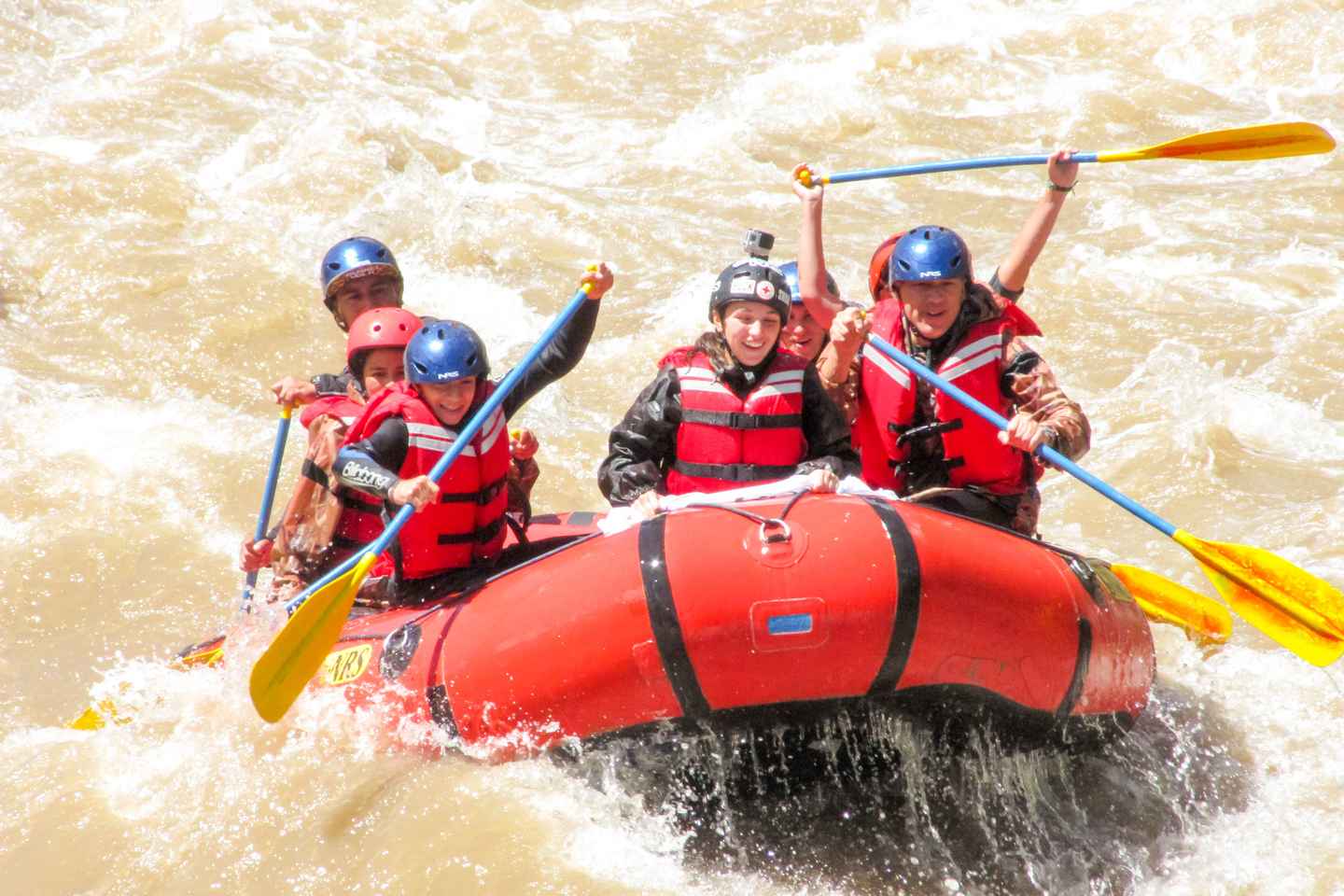 This adventurous tour gives you the opportunity of a lifetime to ride class II and III rapids. Don't forget to enjoy your beautiful surroundings while feeling the adrenaline rush! The riverbanks are bordered by immense eucalyptus trees and different kinds of flora. This 9-hour tour starts at 8:30 am when a guide brings you to the banks of the Urubamba River. After a safety briefing and training, you'll go on a two-hour exhilarating rafting trip. The end of the thrilling ride will take you to Cusipata River Camp shoreline, where you can warm up with a hot sauna, shower, and lunch. If you're not done seeking thrills, you can also zip-line across the river!
Cusco: Urubamba River Rafting Adventure

Duration: 9 hour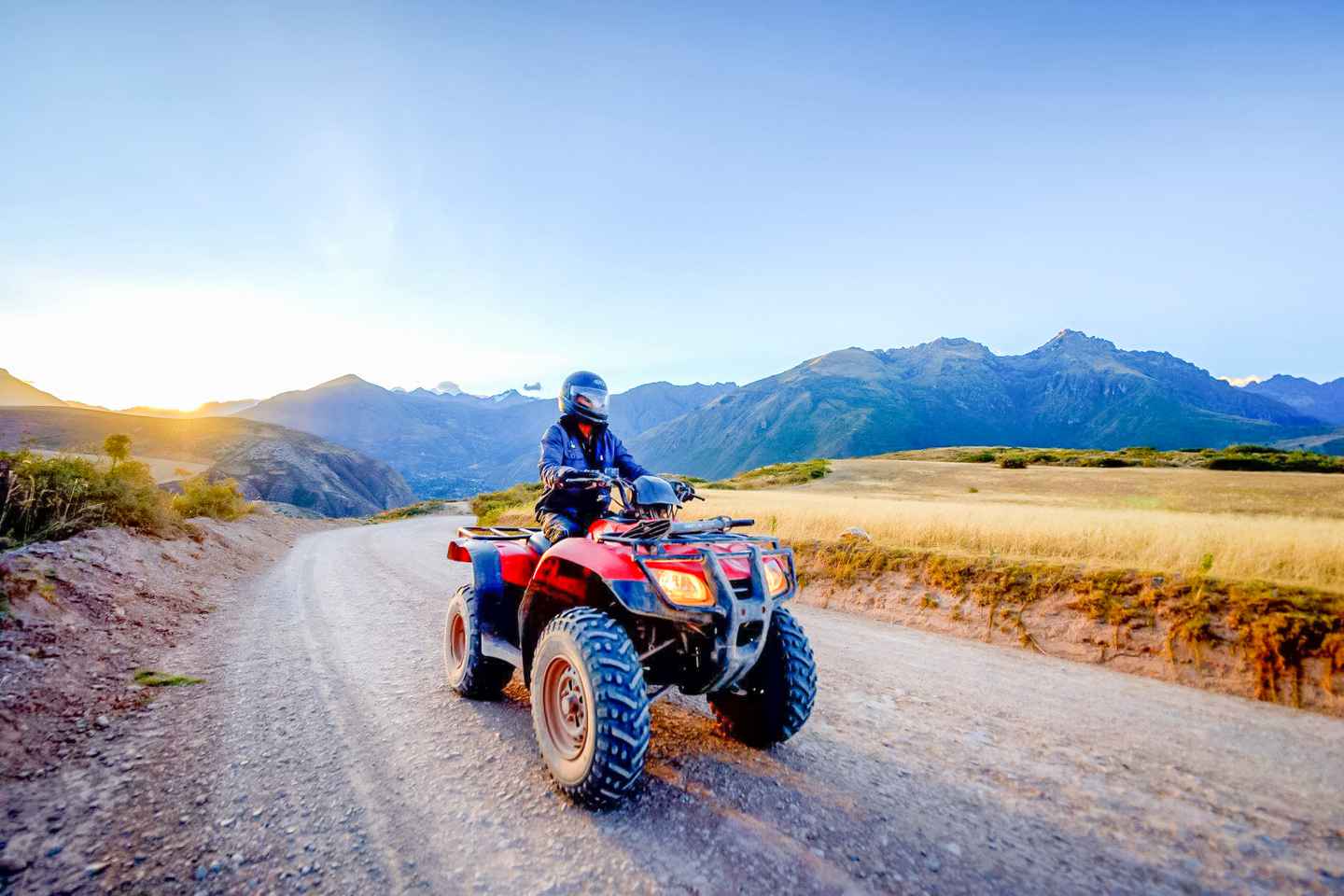 This six-hour tour consists of a quad bike ride towards Maras salt mines and the Incan archaeological site of Moray. On the way, you'll travel through the Sacred Valley of the Incas and the Andes Mountains. After your hotel pick-up, you'll ride through the villages of Maras where you can see churches and rural architecture in the town plaza. In Moray, you'll see the terraces built into a natural landscape, and you'll learn what purpose it served. You'll visit the ancient salt mines which are still used by residents. This tour involves some heavy off-roading, so make sure you wear appropriate clothing for the two-hour quad bike ride.
From Cusco: Moray and Salt Mines Quad Bike Tour

Duration: 6 hour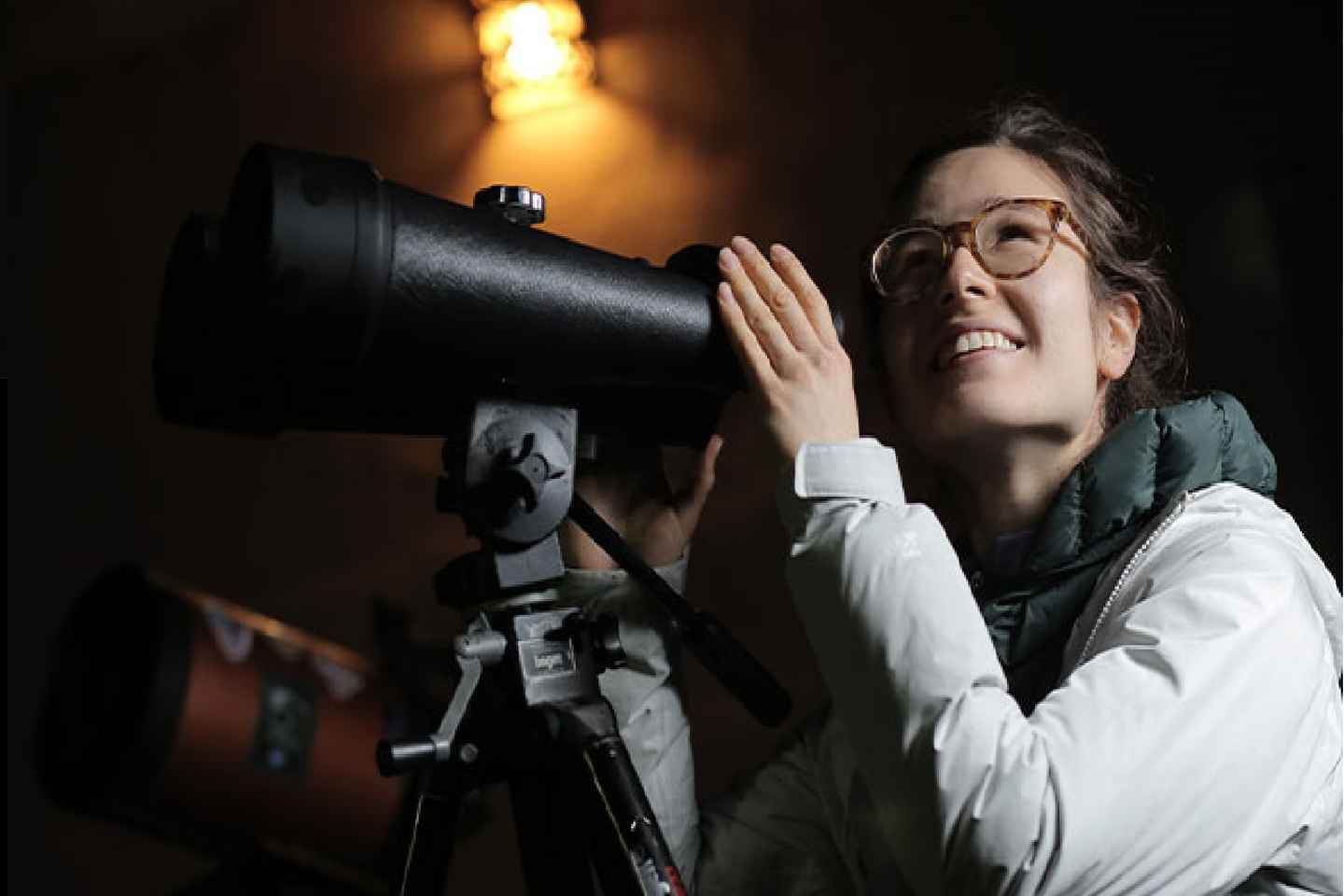 If you want to learn about the stars visible from Peru, Planetarium Cusco is worth a visit, just 15 minutes outside the city center. This two-and-a-half-hour tour starts at sunset and shows you the different Inca constellations. You'll learn why the ancient Incas studied the skies to gain a better grasp of their surroundings. You'll enjoy the southern skies, observe various stars, nebulas, and planets. This is a great activity for the whole family that kids of any age enjoy.
Cusco: Southern Skies Planetarium Experience

Duration: 2.5 hour
This journey starts with a drive to the town of Japura for breakfast, two hours away from Cusco. After your meal, travel to the base camp for a lesson on operating the ATVs. The trail you'll drive to Qosqopata is around 40 minutes long, filled with picturesque sceneries and zigzagging trails. When you arrive at the starting point of the hike, you can choose to ride a horse for part of the upward journey if it looks too difficult. For those up for the challenge, the 30-minute trek up to Vinicunca or Rainbow Mountain is worth it for the views of the Andes. Due to the high altitudes, it's recommended to acclimate beforehand, but the guides carry oxygen should you need it. Once at the summit, marvel at the landscape valleys, views of Nevada Auzangate, rustic villages, and herds of alpacas.
Rainbow Mountain with ATVs

Duration: 14 hours
This scenic hike will bring you on a special route near the Incan Sacred Valley to get the best view of Sahuasiray, Chicon, and Veronica (Wakay Willca) mountains. An hour away from Cusco, this two- to three-hour hike will reach its peak to an overlook where you can see the mountainscape and Huaypo Lagoon. After the hike, you'll meet the residents of a nearby village to learn about the Peruvian indigenous culture. This tour can be difficult for people who are not physically fit, so check with your guide if you are able to participate.
Scenic Hike Near the Sacred Valley

Duration: 5 hours
Go on tours that appreciate nature and culture
Cusco is a beautiful area to visit for scenic landscapes and to learn about the ancient Incan culture. If you're planning a trip to this city, make sure you take a few days to acclimatize to the higher altitude. When you're ready to explore, this list will help you pick the best tours in Cusco, Peru.
Disclosure: Trip101 selects the listings in our articles independently. Some of the listings in this article contain affiliate links.
Get Trip101 in your inbox
Unsubscribe in one click. See our privacy policy for more information on how we use your data