Miami in the Sunshine State of Florida is known to be a great city, due to its fine beaches and its colourful and varying culture. This is because the state of Florida, especially near the area of Miami, is the closest area of the United States to Cuba. As a result, many Cubans fleeing from the Fidel Castro regime have taken refuge here bringing with them a unique culture. Also, Miami is known to be the setting of Miami Vice. Vice City from GTA Vice City and Vice City Stories was based on Miami Vice's rendition of Miami. Thus, the city is also known for its spine-tingling underworld stories and awesome customs. Here are some of the things you can do in the fine city of Miami (legal of course), so book your flight and come to Miami as soon as you can. Scroll below for the best things Miami is famous for.
For a place to stay in or near the city, check out the adults-only hotels in Miami Beach or the hotels near nightlife in Miami.
1. Warm weather
We're going to go ahead and say it. The immaculate weather in Miami is one of the best things about the state! It's one of the main reasons people move to the city. This tropical city sees pleasantly warm winters and the summers are even better if you're a fan of sunshine and beach weather. It really is a paradise for those who enjoy being under the sun and enjoying the ocean. Miami rarely meets a dull day, and because of its amazing climate, it's become one of the best vacation destinations in the country.
If anything else, the food scene in Miami is continuously thriving. The diverse culture in the city has resulted in excellent and wide-ranging gastronomical adventures for the people. Some of the best dishes Miami has been known for are stone crabs, fish sandwiches, chicharrones, key lime pie, and traditional fritas. Miami is known for the famous Cubanos sandwiches as well. If you are unsure where to start your introduction to the famous Miami food scene, join a walking food tour!
Miami Wynwood Arts District Food and Art Walking Tasting Tour

Duration: 2 hours 30 minutes
One other thing that Miami is known for is the Miami Riverwalk downtown. This pedestrian walkway runs along both Miami River and Biscayne Bay, beginning at Bayfront Park. The riverwalk is surrounded by high-rise residential buildings and other modern skyscrapers. It features green spaces throughout the walk and passes by some of the best features of the city center where you can snap a few scenic photos, grab a bite to eat, and even go shopping. It's highly recommended that you explore the riverwalk in the evening when the twinkling skyline lights reflect on the river.
Miami Riverwalk Segway Tour
4. Cuban coffee
Cuban coffee or cafecito is probably one of the most famous things in the city when it comes to food and beverages. We all know that the Cuban culture has heavily influenced Miami, so it's not surprising to see this make the list. Cuban espresso has been such a staple that almost every little shops in the neighborhoods of Miami serve a variation of the coffee. Your cafecito is best paired with a pastelito (Cuban puff pastry) that could either be sweet or savory, such as empanada, croqueta, or guava pastry.
5. Beaches in Miami
What is Miami known for? Beaches, of course! The city of Miami is well known for beaches such as Miami Beach and South Beach. As a result, the metropolitan area of Miami, including the islands of Miami Beach, are great places for water sports, sunbathing, swimming, or simply building sandcastles. These beaches have been the inspiration for many fictional beaches, such as the beaches found in GTA Vice City, or any other work of fiction featuring areas based on Florida. Thus, it can be said that the local beaches best represent the uniqueness of Miami.
Miami is also a mecca for those who are interested in shopping since it is the home of the Sawgrass Mills Mall. This retail outlet hosts a lot of awesome brands and other shopping options. Also, it is very easy to get to the mall due to the Sawgrass Mills Mall shuttle. As a result, you won't have to worry about mall transportation, and thus, you can focus on enjoying yourself as you shop in one of the finest malls this side of Florida, or if hungry, you can grab a bite to eat in any of the fine restaurants. Due to these facilities shopping in Miami has never been easier.
Sawgrass Mills Mall Round-Trip Transport to Sunrise from Miami

Duration: 5 to 9 hours
Another thing Miami is known for is wedding packages on South Beach. The beaches in Miami are great places to get married or renew wedding vows, due to the white sugar sand and the beautiful views along the seashore. Also, the ceremony will be officiated by a state-recognized officiator, so you can be sure your marriage will be valid according to Florida Law. The wedding package also includes a champagne toast and an official photographer, and transport will be provided. As a result, having a beach wedding is hassle-free in Miami!
Miami: Beach Wedding or Vow Renewal Ceremony

Duration: 1 hour
For occasions, like birthdays, pre-wedding celebrations, or even just a random party, this luxury yacht is for you! The yacht contains complimentary bottled water, soda, and ice, so your thirst will be quenched. You will be shown the best areas like the boardwalk and the cruise ship port among others along the Miami coastline in the comfort of your rented yacht. For lunch, the crew will grill an amazing barbeque for you. So all you have to do is sit back, relax, and enjoy the ride.
Capt Joes 48ft Luxury Yacht for Birthday Bachelorette Sandbar Parties

Duration: 4 hours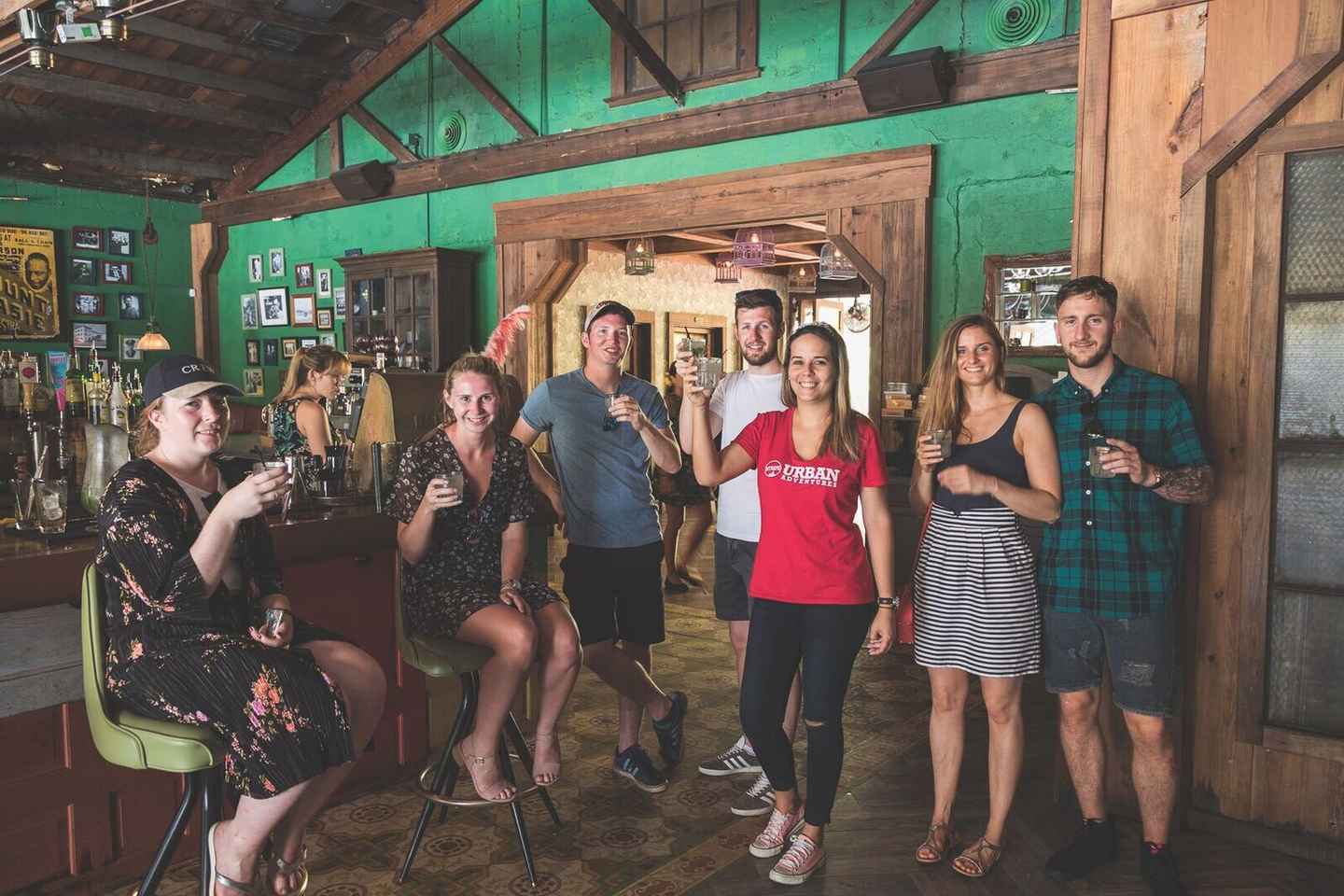 Cubans have a huge presence in Miami due to the Cuban Revolution forcing Cubans who were opposed to Fidel Castro to take refuge in Miami, where they established Little Havana, named after Cuba's capital. In this tour of Little Havana, you can sample the best Cuban cuisine from a family-owned restaurant. Taste the finest Cuban mojitos and immerse yourself in Little Havana's culture, which is still very similar to the culture of Cuba before the Communist Castro regime altered it. Thus, Little Havana is a space you can experience Cuban heritage in and learn something new at the same time.
Miami: Little Havana Food, Culture, Mojito & Street Art Tour

Duration: 2 hour
In this guided golf cart tour, you will be able to visit the Wynwood neighbourhood of Miami and immerse yourself in its culture and heritage, especially the constantly changing graffiti. Normally, people think graffiti ruins a city view, but in reality, it is the voice of the people. Street art is a way for those who have less of a voice in society to show who they are and what they believe in. Thus, this Miami, Florida, attraction shows the hopes, dreams, and aspirations of the locals of Miami. You also get to see what local artists can do, and learn that art is can be found everywhere even in the mundane areas of the city, where the people truly live their lives.
Miami Wynwood Arts District Graffiti Street Art Golf Cart Tour

Duration: 1 hour
Another famous thing in Miami when it comes to adventure is this excursion. Once you are done with the activities and opportunities Miami presents you with, you can kick back with a Miami Everglades Airboat ride. In this fun airboat adventure, you get to see another side of Miami. This is its wild side, for the Miami Everglades is home to a lot of wildlife, including the alligators, snakes, and other reptiles, who have survived despite the urbanization of Miami. After the 30-minute ride, you can trek along a jungle trail and see the alligator exhibit to complete your Everglades experience. The tour is very convenient because it includes a shuttle ride to and from your hotel.
Everglades Airboat Adventure with Transport from Miami

Duration: 5 hours 45 minutes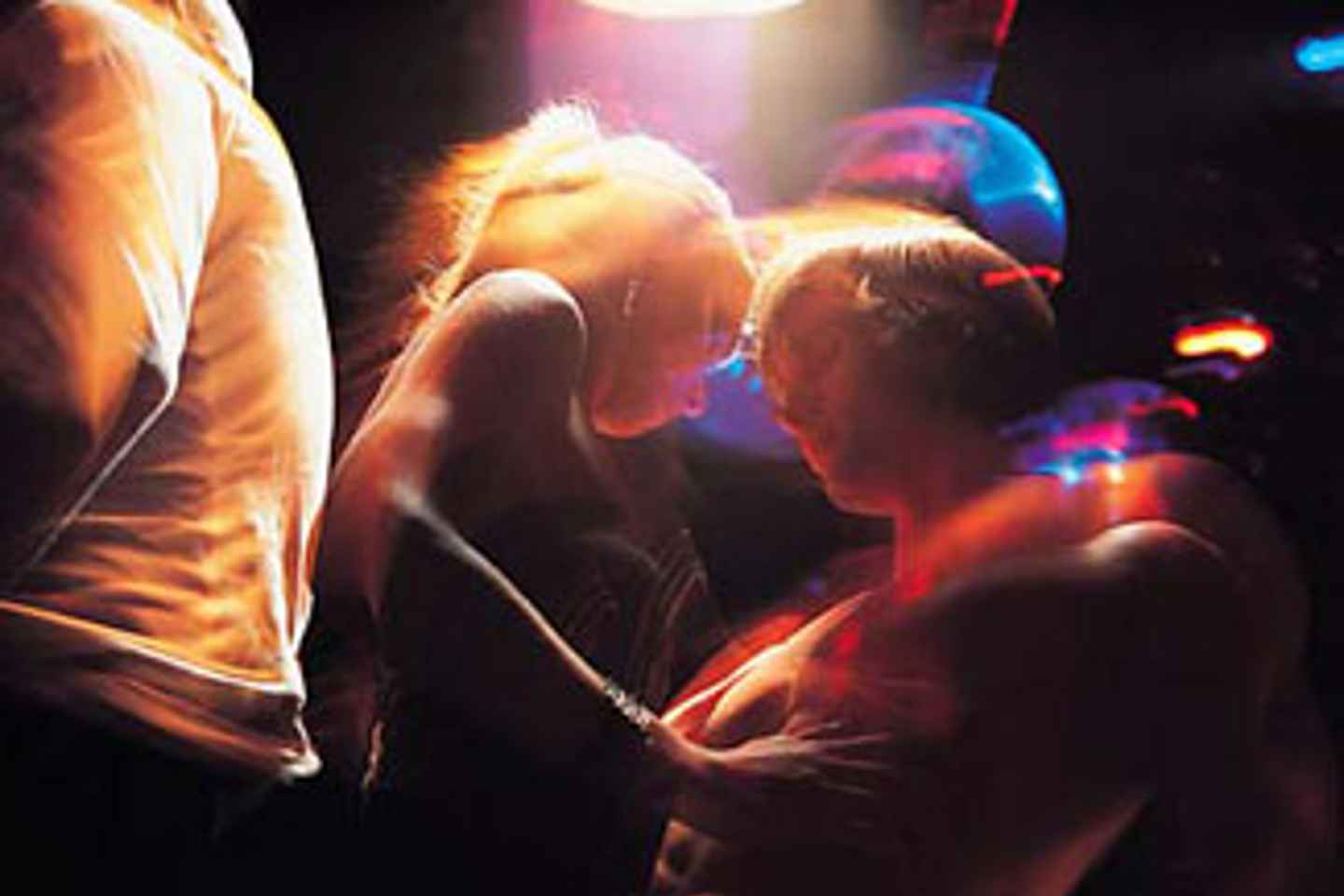 In this activity, you get to experience the beauty of Biscayne Bay through a dance cruise. This activity lasts for an hour, and the boat has a cash bar present, where you can get your drinks. Also, the in-house disk jockey can play all your favourite tunes, from the classics up to the latest tunes that have just been uploaded on Spotify. Thus, all you have to do is make sure that you wear comfortable shoes, and you are set to dance the night away. You get to experience the amazing nightlife of Miami with a beautiful bay view.
Miami Dance Cruise

Duration: 60 minute
Miami, a city of adventure
Miami may be well-known as a city of beaches and watersports, but one has barely scratched the surface when it comes to famous Miami attractions. You can take a luxury yacht tour, dance the night away, immerse yourself in the Cuban culture of Little Havana, and explore the beauty of the Everglades. So it can be said that Miami is truly a city of adventure. Don't wait to experience the city of adventure that is Miami, book your flight and hotel today, so you can immerse yourself in the famous spots of this fine city!
Disclosure: Trip101 selects the listings in our articles independently. Some of the listings in this article contain affiliate links.
Get Trip101 in your inbox
Unsubscribe in one click. See our privacy policy for more information on how we use your data