England is one of the most visited tourist places. If you are planning for England, here are the things that you can do in your summer holidays in England. It has a mythological history as well as modern-day attractions, which is worth watching. It has excellent shopping, restaurants, and much more. The city has beautiful lanes and mouthwatering delicacies. It has a rich traditional culture which will attract you the most. You will be getting an unforgettable and memorable experience. You can also enjoy the centuries-old Roman culture and could gain knowledge about it. The city is full of joy and fun. There is no such problem with transportation or anything because most visited places are connected by trains and buses. The summer holidays in England are more enjoyable than winters. So, here are the best things to do over the summer holidays in England. Read on to choose the places to visit.
The Brighton Pier is a seaside town which is well known for its shopping lanes, art sceneries, and the celebrations. The best part of Brighton is the hop-on-hop-off bus tour if you may. However, during this tour, you will get a pickup and drop off. You will also be visiting Brighton Pavilion first and then head to the famous Pier. There are many attractions such as Churchill Square, the delicious fish and chips at Victoria's Bar, and much more. You will be enjoying the city views. Live commentary will help you in knowing the history of the city.
Private Chauffeured Day Trip to Brighton Pier from London in a Luxury Minivan

Duration: 8 hours
2. Art at Minack Theatre
Minack Theatre is an open-air theatre, performed under the shadow of the sky. This theatre is running from the past 80 years and is a must visit if you are in England. The theatre is played over the cliff high above the Atlantic Ocean. Minack Theatre organizes various programs such as drama, musicals, operas, storytelling, comedy and the list continues. You are going to enjoy the show in the open breeze of the ocean. So, do watch a concert there.
Minack Theatre

Address: The Minack Theatre, Porthcurno, Penzance TR19 6JU, UK

Website: Minack Theatre

Opening hours: 9:30am - 5:30pm (daily)

Price: 18 USD onwards
3. Books at Bodleian Library
We have all heard about the famous University of Oxford, in England. The university has a spectacular library on its premises, which is known by the name of Bodleian Library. It is one of the world's oldest libraries opened in around 1602. It is near Broad Street. The library has over 12 million printed items. The library itself is a beautiful place, and if you are a book lover, it's definitely a place to visit.
Bodleian Library

Address: Broad St, Oxford OX1 3BG, UK

Website: Bodleian Library

Opening hours: Mon - Fri: 9am - 5pm; Sat: 10am - 4pm; Sun: 12pm - 6pm

Price: Free
4. Caribbean colours at Notting Hill Carnival
It is England's largest carnival celebrated every year on the streets of Notting Hill. The celebration is held for two days. The festival is extremely colourful. There are costume-clad Caribbean dancers, who will take all your attention. You can enjoy the traditional food on the street side and also the Caribbean cuisine, which is mouthwatering. The main attraction would be the parade, which is held at the starting of the festival. You will enjoy live concerts, dance shows, art galleries and much more, the list is too long.
Notting Hill Carnival

Address: The streets of the Notting Hill throughout W10 in West London

Website: Notting Hill Carnival

Opening hours: 2 days in August every year

Price: Free
5. Mesmerizing Jurassic Coast
Jurassic Coast is the most famous location wherein plentiful fossils are preserved. It is the only Natural World Heritage in England. You will travel across the Isle of Purbeck and enjoy its natural beauty on your way. At the starting of Jurassic Coast, you will see the old Harry Rocks. You will also witness beautiful views of Poole Harbour and Brownsea Island. To add to the endless attractions you also get to see Durlston Country Park, Corfe Castle, Tilly Whim Caves, Anvil Point Lighthouse and much more.
Jurassic Coast

Address: Jurassic Coast Trust HQ Mountfield, Bridport, Dorset, Jurassic Coast, DT6 3JP

Website: Jurassic Coast

Opening hours: 24/7

Price: Free
6. Primrose Hill and skyline
On a walking tour of Primrose Hill, you will see the green spaces, markets, canals, etc. Your guide will make you familiar with the literary history of the city. There is a place where famous writers, poets, and luminaries used to live. The location is distinguished by the name of Cobblestone Street. Also, you will explore the ravishing North London. The walking tour will cover Primrose Hill and Camden Town, which is the birthplace of Britpop.
Primrose Hill

Address: Primrose Hill , GRQQ+MH Primrose Hill, London, UK

Website: Primrose Hill

Opening hours: 24/7

Price: Free
7. Thermal waters at Bath
Soak yourself in Bath's famous thermal waters for a fresh start to the day. Inspired by the Roman Baths, England has these awe-inspiring baths in the city of Bath. These are the only hot spring baths present in the country. The Roman Baths are kind of museum, but this bath offers many options for refreshing your day including swimming, thermal water bathing, etc. Soak yourself in the hot springs, and you will feel refreshed. They will also offer you spa bathing for your relaxation.
Thermae Bath Spa

Address: The Hetling Pump Room, Hot Bath St, Bath BA1 1SJ, UK

Website: Thermae Bath Spa

Opening hours: 9am - 9:30pm (daily)

Price: 65 USD onwards
8. Sea food at Whitstable
If you are planning to visit Whitstable, do give a try to the seafood there. Whitstable is a famous name in the market for offering the best seafood. It is located near Tankerton slopes. You will get seafood of every type. The restaurants offer the delicacies in their traditional way. Enjoy the oysters, fish, crabs, and the yumminess is waiting. Also, visit the Oyster market.
Whitstable Oyster Company

Address: Horsebridge Rd, Whitstable CT5 1BU, UK

Website: Whitstable Oyster Company

Opening hours: Mon & Wed: 12pm - 2:30pm, 6pm - 9pm; Tue & Thu: 12pm - 2:30pm, 6:30pm - 9pm; Fri: 12pm - 2:30pm, 6:30pm - 9:30pm; Sat: 12pm - 8:30pm; Sun: 12pm - 8:30pm

Price: 40 - 80 USD
9. Lakes of Lakeland
The destination of the Lake District is such a happy place. You can stay in Lindeth Howe Country House Hotel, which is itself a comfortable place to stay and see. You will get free access to explore Bowness and Lake Windermere. Also, you can see the beautiful lakes of Lakeland, such as Grasmere, Keswick, Buttermere, etc. Take a tour over Hardknott, Wynrose pass, Ravenglass and Escalade railway of Lakeland.
Lakeland

Address: Near Wickham Bishop Rd, Chelmsford CM3 2JL, UK

Website: Lakeland

Opening hours: 24/7

Price: Free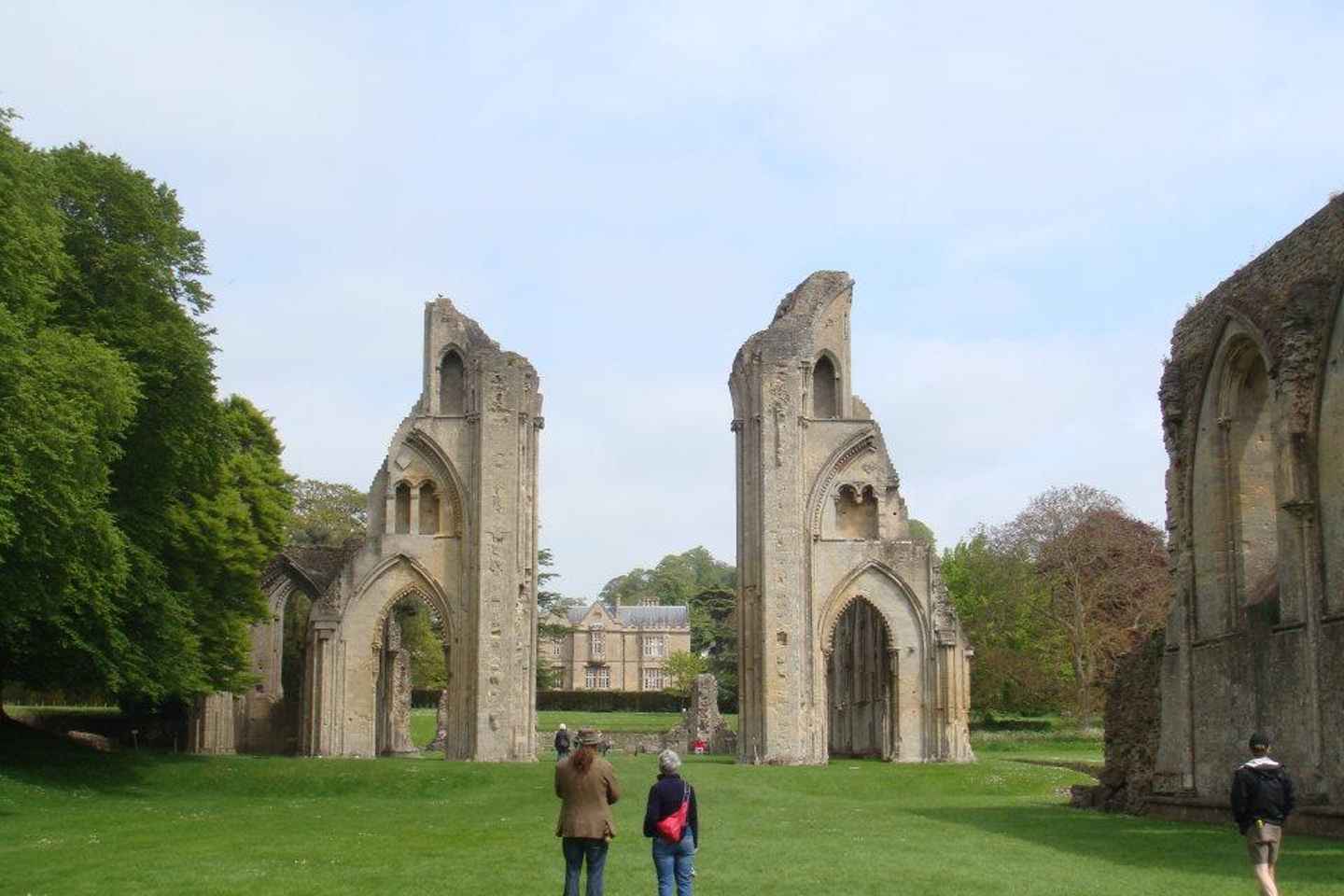 The must-visit place in England during summers is Glastonbury, which has supreme mystical importance. This place is related to King Arthur of Druid reign. Here you could learn about King Arthur and myths related to him. You will also see Glastonbury Tor and Glastonbury Abbey. You will also witness the Chalice Well, where the Holy Grail of the King was buried. The region has an ancient history, which you will get to know once you visit.
Glastonbury: Full-Day Walking Tour

Duration: 1 day
Explore summer holidays in England with fun
The above article gives us a brief idea that if we are heading to spend our summer holidays in England, what should be excellent places to visit. These are among the most visited places in England. Try to visit these places as who knows you will get the chance to visit England again or not. Do try to utilize your opportunity to the maximum. Also, try not to miss out the Noting Hill carnival celebration and the Minack Theatre as they are the best among all. You will enjoy unforgettable experiences on your England tour. Enjoy the historic sites, seafood, open theatre, thermal water bath, beautiful Jurassic Coast and more.
Disclosure: Trip101 selects the listings in our articles independently. Some of the listings in this article contain affiliate links.
Get Trip101 in your inbox
Unsubscribe in one click. See our privacy policy for more information on how we use your data