For every aspiring traveler and Italophiles out there, exploring Italy's northwestern region will make you love Italy more and more after every destination explored. Turin, the capital of the Piedmont region and its foremost city, offers many historical and cultural landmarks that will make any discriminating traveler impressed and wanting more. From here, you can explore the region's section of the alpine mountains, Liguria's beaches, and other big cities such as Genoa and Milan. Being Italy's breadbasket, expect to see vast farmlands, rolling hills, vineyards, scenic landscapes, and numerous quaint towns along the way. Once accustomed to Turin's famous landmarks, it's now time to explore other gems of northern Italy. Here are some of the top day trips from Turin, Italy.
1. Canelli
Enjoy the Piedmontese countryside on the way to Canelli, just 1 hour and 30 minutes away from Turin. On the way, make sure to make a list of sparkling local wines you'd want to try out as Canelli is known for its vast subterranean wine cellars that meander below the entire town. It's even dubbed as Canelli's "underground cathedrals" due to its unique nature and ambiance. Ever heard of the sparkling wine Asti? It's here where the very first Asti wine was produced decades ago, that you can try firsthand. Aside from wines, you can also visit Canelli's Castle while exploring the small, peaceful town by car to cap off your day.
2. Lake Orta
Lake Orta is an alpine lake that can be reached after a 1-hour, 30-minute drive from Turin. Renowned for its picturesque views, Lake Orta is considered a gem by nature lovers due to its seemingly uplifting atmosphere. The lake is flanked by the snow-capped foothills of the Alps, as well as a number of lakeside towns that offer a perfect setting. Do you want a break from all the hassles of life? Visit Lake Orta and stare blankly at the wondrous design of nature. But there's more to explore for dedicated travelers. In the middle of the lake is a medieval-like town that will take you back in time, called Isola San Giulio. You can also explore the lakeside towns' boulevards such as those at Orta San Giulio and Pettenasco.
3. Susa
Considered as a small town with big historical value, Susa is one of the oldest alpine towns of Italy that dates back to Celtic times, a time even before the founding of Rome. Expect the stunning scenery of the alpine valleys going to Susa and the beautiful countryside of Italy's border region. The journey alone is well worth it, more so in exploring the historic streets of Susa. Within it lies some of the most well-preserved Roman ruins such as Roman baths, the arch of Augustus, a Roman aqueduct, and a Roman amphitheater, as well as some medieval monuments. Have a glimpse of the past in the small border town of Susa.
You might be interested in these Airbnbs!
4. Ceresole Reale
Ceresole Reale is an alpine town situated high above the beautiful Orco Valley. With its lush vegetation, unique fauna, and fantastic landscapes, Ceresole Reale offers more than the stunning views of the snowy backdrop of the Alps. Push yourself by following the off-beaten trails during your hiking and trekking sessions with no end in sight. And with the valley's imposing rock facades, you can now finally cross out that rock climbing part on your activity bucket list. During the winter, cross-country skiing is hosted in the vicinity of Lake Ceresole, coupled with a number of lakeside snow trails that will take you on a tour around its blue waters and imposing dam.
5. Aosta
Aosta is the northernmost region of Italy that shares a border with France and Switzerland. It's home to countless beautiful ski resorts and secluded hiking trails, and since it is the coldest region of Italy, snow-themed activities such as ice skating, hockey, and ice climbing are sought out here. In fact, Aosta is home to one of the best ice skating and skiing slopes in the world. But there's more to it. Dubbed as "Rome of the Alps", the region is renowned for its countless well-preserved Roman ruins, as well as a number of beautiful medieval castles, and Baroque alpine towns. Its mountain culture also brings in relaxing thermal spas that will surely ease your stiff muscles after an exciting day on the slopes.
6. Barolo
One of the many small, countryside villages of the Piedmont region, Barolo is home to vast acres of vineyards and it has made a name for itself in producing exquisite wines. In fact, Barolo got its name from one of Italy's great wines, many of which offer wine tasting tours, as well as tours exploring its huge wine cellars. Learn a thing or two about how Barolo produces exquisite wines and taste it firsthand at Marchesi di Barolo and Cru Cannubi. But aside from the wine-intensive itineraries, Barolo also offers an interesting historical landmark at Castello Falletti - a well-preserved castle complex built during the medieval era.
7. Le Langhe
Le Langhe is a countryside region of Piedmont that's rich in beautiful natural landscapes made up of rolling hills and beautiful valleys, coupled with the vast acres of vineyards as far as the eye can see. Within it lies some of the oldest towns and villages of Italy, each has its own identity and surprise for everyone. Only an hour's drive from Turin, Le Langhe is known for its exquisite wines such as Barolo and Dolcetto, Tuma cheese, and truffles. Moreover, its scenic red and orange-hued landscape at dusk will surely help any low-spirited folks out there to liven up. Le Langhe region was also inducted in the list of UNESCO's World Heritage sites, a testament to the great balance between man and nature.
8. Liguria
The magnificent combination of sea and mountains of Liguria offers a subtropical climate that can only be found further south of the country. Known as the Italian riviera, the whole Ligurian coastline is a major tourist attraction due to a number of world-class beach resorts that call it home, such as those at Rapallo, La Speiza, and Savona. The rocky coastline dotted with mansion villas adds more to the overall allure of Liguria. You can also go fishing at a number of small fishing villages and dip your toes in its many charming coves. Furthermore, there's also a number of trails suited for many outdoor activities, like the one at Cinque Terre that will take you to the scenic views of the Ligurian coast on foot.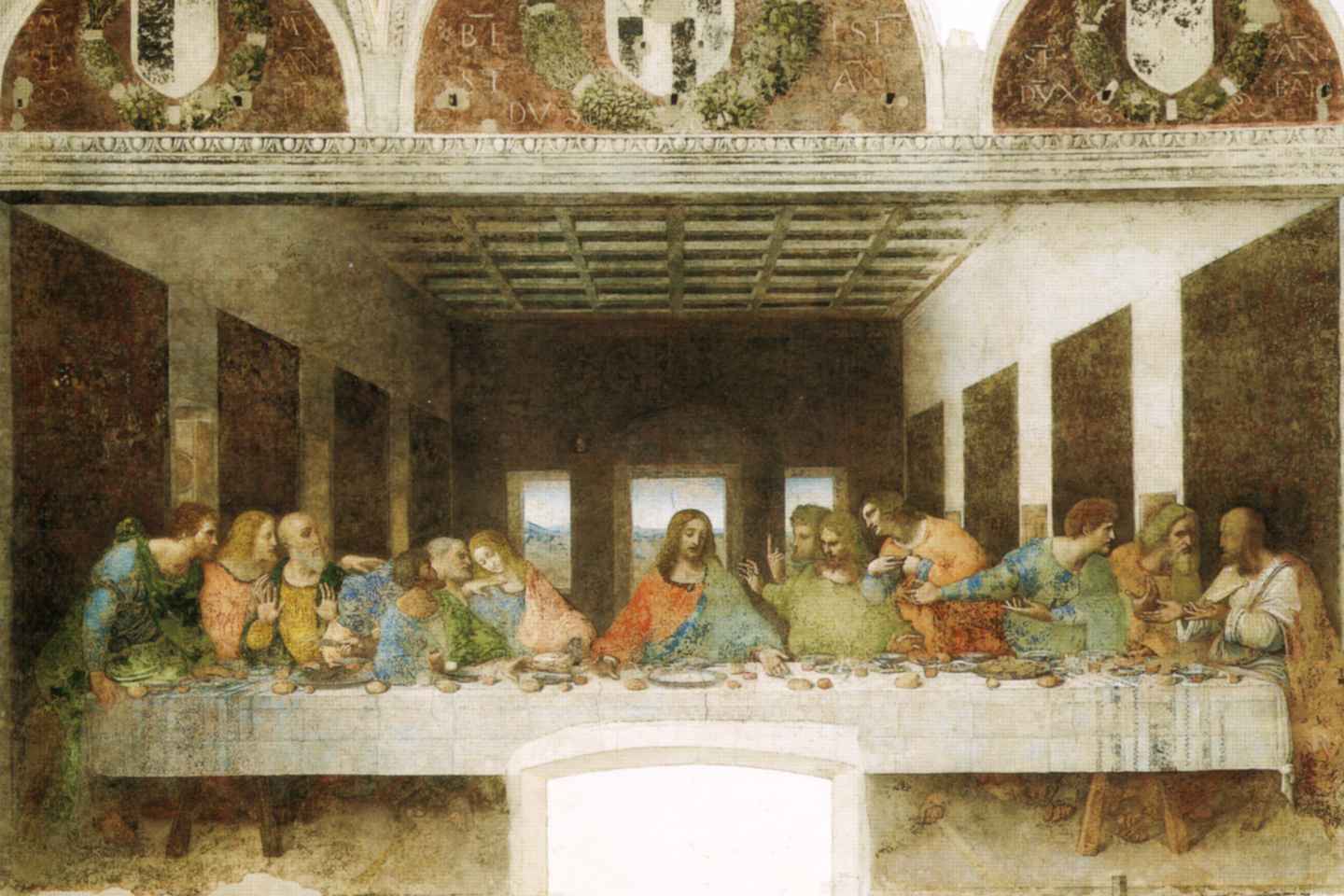 Having been one of the major city-states of Italy during the renaissance period, Milan flourished in wealth that allowed it to support the development of new ideas. These innovative ideas can still be seen today in the form of great artistic masterpieces and architecture. Therefore, Milan is best explored on foot and this day trip itinerary will surely get you acquainted with the heart of the city. Walk the century-old streets and winding alleyways to see the distinct balance between the past and present that give Milan its iconic cultural and historical identity. Learn more about the stunning architecture of Duomo di Milano - one of Italy's most iconic cathedrals - explore the allure of the medieval period at Sforza Castle Gardens and marvel at the timeless elegance of Leonardo's Last Supper.
Milan: City Center & Last Supper Walking Tour

Duration: 3 hour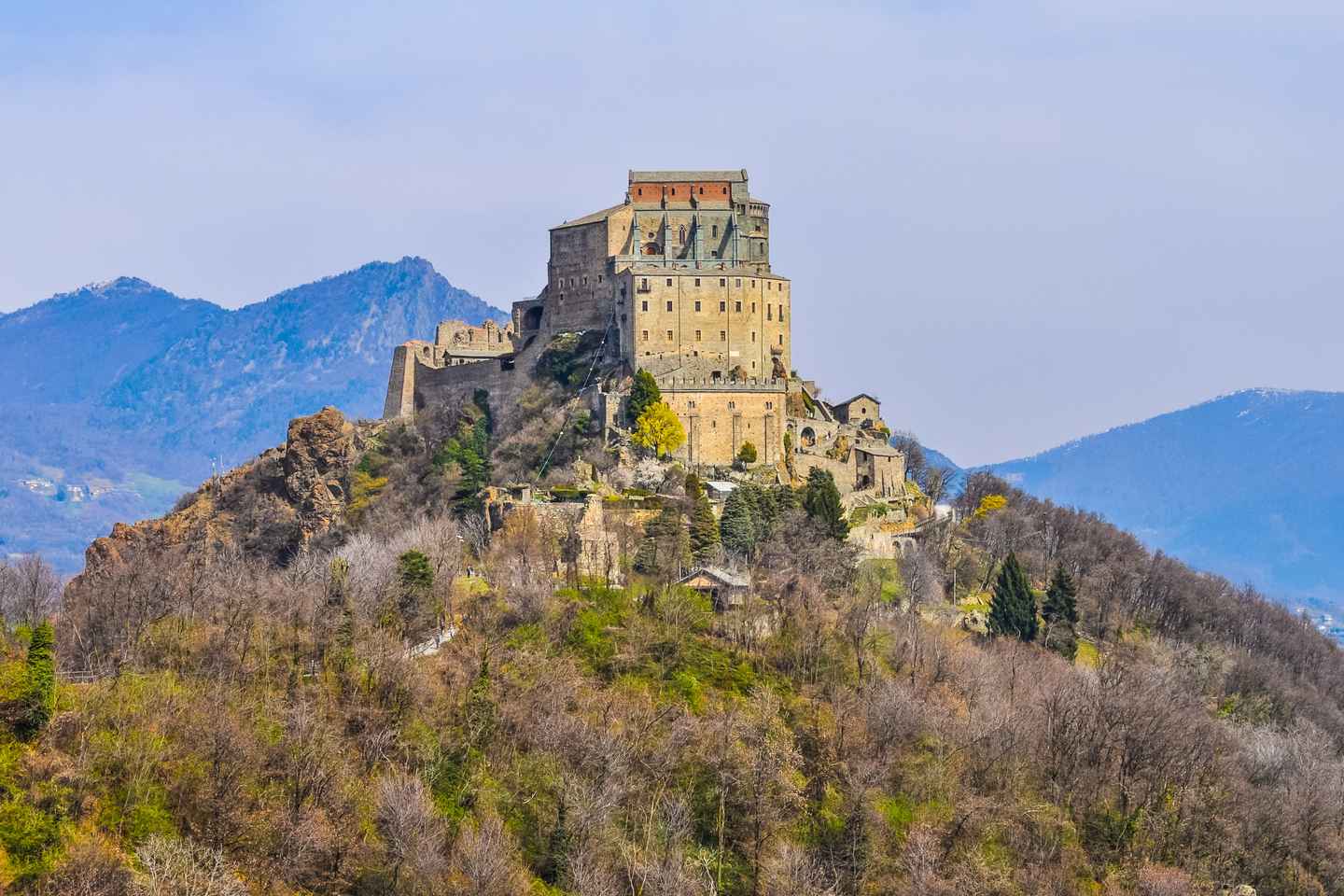 Just a 30-minute ride from Turin, this old, beautiful Abbey atop the imposing mount Pirchiriano is surely not for the faint-hearted. It's not because visiting here is a dangerous trek, but rather the legend, mystery, and macabre stories that surround it. The place has an eerie atmosphere where one can easily experience a frisson of fear. Explore this mysterious Abbey right from the get-go at Scalone del Morti, which literally translates to "Stairway of the Dead", climb its towers to see the breathtaking views of Susa Valley, and wander around its spacious courtyard while listening to its famous macabre stories.
From Turin: Half-Day Medieval Sacra di San Michele Tour

Duration: 4 hour
Experience the allure of northern Italy
Every road from Turin will certainly lead you to the gem that is northern Italy. Whether be it a road frequently traveled or you go off the beaten path, each direction has something beautiful in store for you. Once accustomed to the historic city of Turin, it's about time to explore the allure of the northern countryside and other big cities of Piedmont, Liguria, and Lombardy. Pack your bags and never look back the moment you set off to explore Italy's northern gem.
Disclosure: Trip101 selects the listings in our articles independently. Some of the listings in this article contain affiliate links.
Get Trip101 in your inbox
Unsubscribe in one click. See our privacy policy for more information on how we use your data