When it comes to fun and adventurous day trips, you would be glad to know that there are a lot if you're coming from Lake Tahoe. There are numerous trips if you're coming from the largest freshwater lake in the Sierra Nevada Mountains. You get to see numerous types of scenic landscapes, fun-filled activities, and family-friendly bonding moments. With that in mind, we have constructed a list of day trips for you to consider. The best part is that most of the locations included on this list are only within an hour or two from Lake Tahoe. Without further ado, continue reading to learn more about the top day trips from Lake Tahoe, the United States.
1. Genoa
When traveling to or from Lake Tahoe, don't forget to check out Genoa. It is the oldest town in Nevada and is famous for its historic bed and breakfasts. The small and quiet neighborhood is also home to the award-winning La Ferme restaurant and the original Mormon Station. In the spring, the small town hosts several events, including the Cowboy Poetry & Music Festival. The Genoa Candy Dance happens every fall. You can also party at Nevada's oldest thirst parlor, Genoa Bar and Saloon.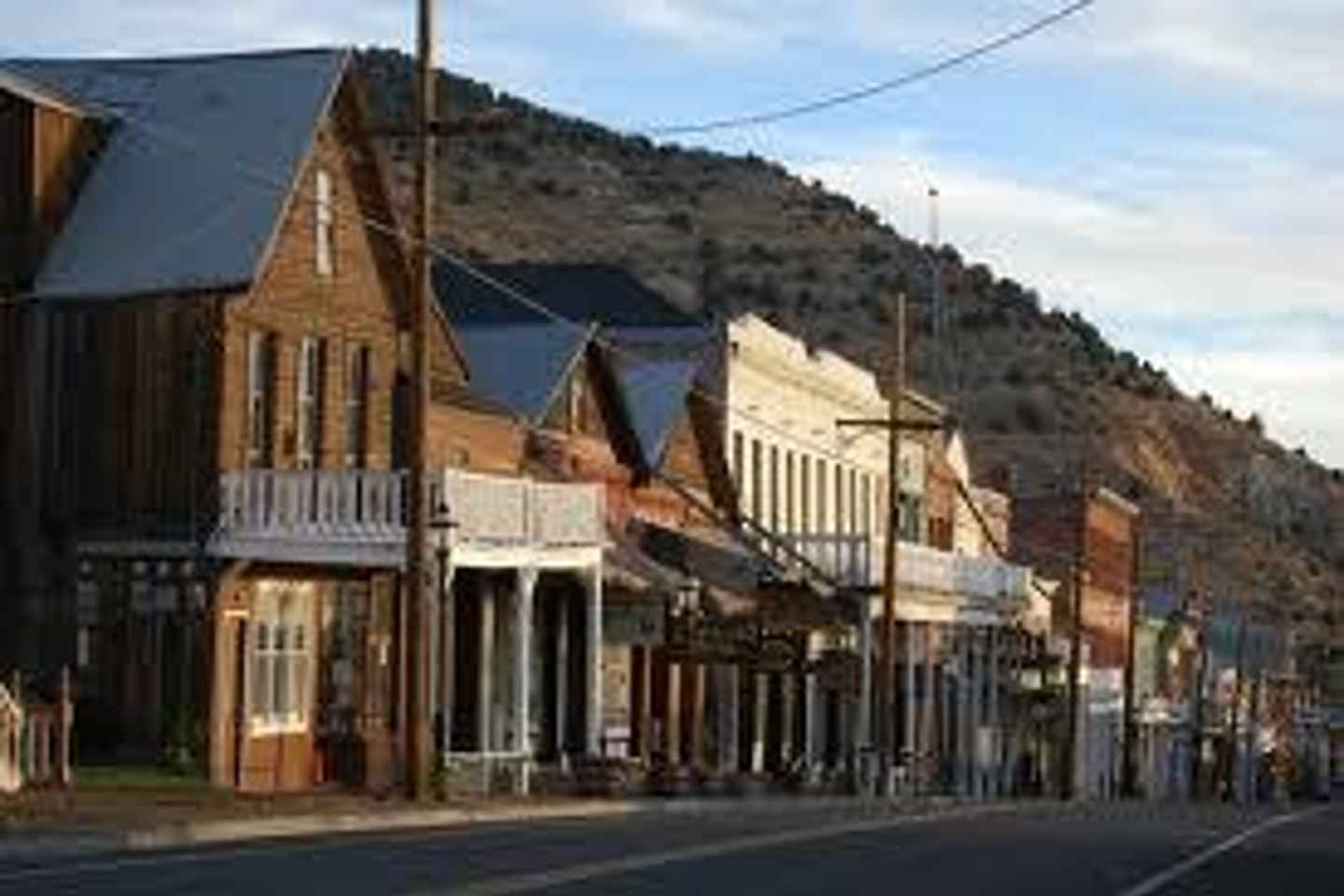 Next on our list is Virginia City! Here, you can simply follow the Pony Express Trail and you will be on your way to this amazing city. This day trip typically lasts for seven hours. Moreover, if you sign up for this tour, you also get a pick-up service from certain places, such as Lake Tahoe Vacation Resort, Lake Tahoe Resort Hotel, and Marriott Resorts. Be sure to charge your phone cameras as you'll be visiting this very picturesque 19th-century mining town as well as Virginia and Truckee railroad, Pony Express Trail, and various attractions and museums.
Virginia City Day Tour From Lake Tahoe

Duration: 7 hour
3. Hope Valley, CA
Hope Valley is particularly agreeable for a number of winter-related activities. However, this doesn't mean that you cannot take a lovely day trip to Hope Valley, CA during the warmer months of the year. This valley rests on the eastern part of the Carson Pass. This day trip destination is particularly popular with a number of photographers and artists because the scenic views in Hope Valley make for such an amazing subject. Hope Valley is also frequented by fly fishermen and day hikers.
A tour of Yosemite National Park from Lake Tahoe may just be the thing you need to make your vacation a little more interesting and your Instagram feed a little more aesthetically pleasing. By touring Yosemite National Park, you get numerous scenic views, craggy peaks, soaring rock walls, and an adventurous hike that will truly make you appreciate what nature has to offer. This tour is comprised of a small group of travelers that is led by an experienced guide. After a day hike, you can take a picnic and admire the granite cliffs, mountain rivers, as well as the majestic High Sierra Mountains of California.
Small-Group Day Trip to Yosemite from Lake Tahoe

Duration: 14 hours
5. Carson City
A day trip to Carson City from Lake Tahoe is a personal experience in itself. It only takes about 30 minutes to reach this humble town in Nevada. Here's a fun fact: did you know that Carson City is named after Kit Carson, a famed explorer and a scout? Well, this town is very much proud of its history, which is why most of the attractions here are rooted in its historic achievements over the past decades. The best way to explore this city is to follow the Kit Carson Trail. Be sure to explore the Governor's Mansion, Nevada State Museum Carson City, Nevada State Railroad Museum, and Virginia Truckee Railroad.
6. Markleeville, CA
Both Woodfords and Markleeville are small neighborhoods that are situated just south of Lake Tahoe. If you find yourself getting bored while staying at your Lake Tahoe hotel, then you may want to take a quick day trip to Markleeville to experience what this humble community has to offer. On the off chance that you do end up visiting Markleeville, be sure to include these on your itinerary: go for a dip at Grover Hot Springs, indulge your taste buds at Wolf Creek Restaurant, party like the locals at Cutthroat Saloon, and spend a relaxing evening at Creekside Lodge.
7. Reno, NV
Typically, when you hear the word "Nevada," you immediately think of gaming, gambling, and casinos. However, the state of Nevada offers more than just these high-stake activities. If you are planning to take a drive across the neighboring states, then you may want to consider Reno, Nevada for its scenic mountain views and nature-based extra-curriculars. Once you're here, be sure you take the time to explore the Mount Rose Ski Resort, catch a game at Aces Ballpark and, if all else fails, then you might as well try your luck at the Eldorado.
8. Tahoe City, CA
Rich in history, Tahoe City in California is one of the best places to visit if you want to have some lakefront adventure with the family. There are so many little adventures you can do aside from camping. You can take a stroll downriver by renting inflatable rafts or try paddleboarding and kayaking. Some locals can show you around or you can take advantage of the rentals offered for those who prefer a do-it-yourself approach. If you're not a fan of camping, there's Basecamp Tahoe City. It's a boutique hotel right in the center of the town.
9. Truckee, CA
Lastly, we would like to end this list with a bang! If you're coming from Lake Tahoe, USA, then a great destination option would be Truckee, California. Here's why you should consider this gorgeous and fun-filled location. Not only does this location offer some of the most unique tourist spots, but it's also convenient if you're coming from Lake Tahoe. As soon as you have arrived, be sure to check out the iconic Donner Memorial State Park. You can simply drive along Donner Pass to enjoy a glimpse of the majestic summit offered by the state of California. Other nature-based activities you can enjoy while you're here include hiking, trekking, camping, going out on picnics, hitting the slopes, and visiting numerous museums that showcase the history of Truckee.
El Dorado is a top tourist destination in terms of day trips. Here's what you can expect from this trip: wineries, picnic lunches, orchards, and various activities that indulge your sense of taste. You can visit the wineries situated in the Gold Rush country, which is now referred to as the Sierra Nevada foothills. You can sample various kinds of chardonnay and merlot, as well as take a lovely stroll at the Boa Vista apple orchard.
El Dorado Wine Country Tour from South Lake Tahoe

Duration: 7 hours
Planning your next day trip from Lake Tahoe
Every road trip consists of an itinerary that is filled with activities designed for everyone. Whether you are going with friends or family members, it is always important to fact-check first a particular destination before hopping in on your vehicles. We have done the tedious task of researching amazing road trip destinations for you. Hopefully, this list will be able to help you select the best of the best locations.
Disclosure: Trip101 selects the listings in our articles independently. Some of the listings in this article contain affiliate links.
Get Trip101 in your inbox
Unsubscribe in one click. See our privacy policy for more information on how we use your data